Thousands of thrill-seeking daredevils flock to this small Portuguese town every year. Nazaré is one of the meccas of surfing and if you are planning a bit of water frenzy it is, next to Peniche and Ericeira, a must-see point on the map of Portugal. The city is located about 120 kilometers north of Lisbon on the Costa de Prata (Silver Coast). Below I try to present the easiest ways to get to Nazare from Lisbon.
How to get from Lisbon to Nazaré by bus?
Bus is the most convenient mode of transportation to Nazare. Every day, more than ten buses leave from the bus station on Sete Rios (next to the blue metro line). Travel time is about two hours, and the cost is 11.40 euros per person. There is always an up-to-date schedule on the Rede Expressos website. Usually about two months before the trip, the option to purchase tickets online is activated. You will also purchase them at the station itself.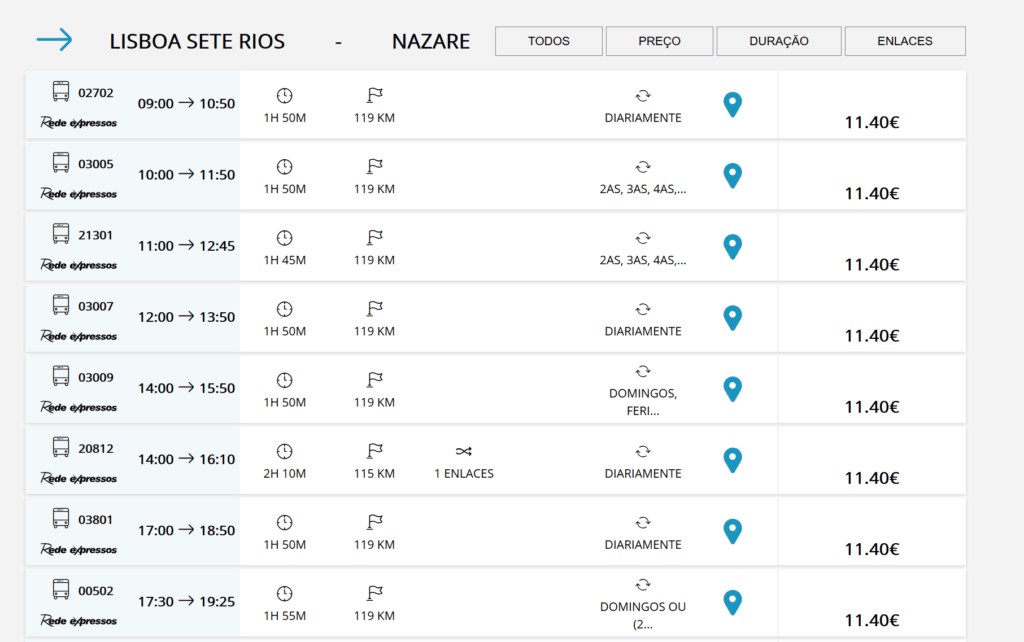 How to get from Lisbon to Nazaré by train?
An alternative method of transportation to Nazare is to take the train. Unfortunately, there is no train station in Nazare itself, so we can get to São Martinho do Porto, about 15 kilometers away (and I definitely recommend stopping there!) or Famalicão da Nazare. Trains to both towns leave from Sete Rios and getting there usually involves a change of trains in Caldas da Rainha, a small resort town. It's worth the two hours to enjoy a delicious cup of coffee, see Carlos I Park and the pavilhões do parque, a complex of beautiful but abandoned former hospital buildings. Construction work is currently underway there to transform the former hospital into a modern hotel.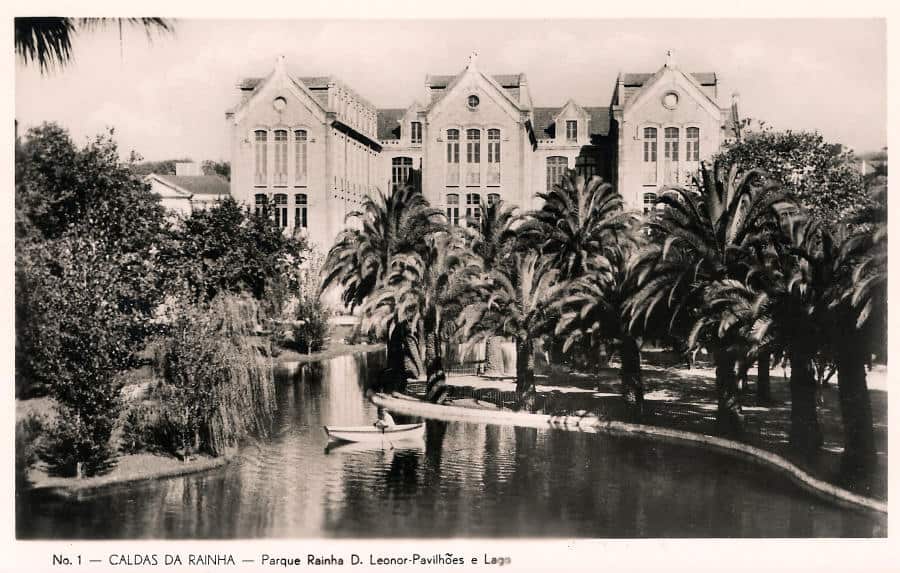 But back to the journey itself. The cost of the train from Lisbon to Nazare is 8 euros, the travel time is about three hours, already including fifteen minutes to change trains. Each day, three regional trains depart from Lisbon, allowing you to reach Famalicão da Nazare. You can purchase tickets exclusively at the train station. You can check the current schedule at cp.pt.
How to get from Lisbon to Nazaré by car?
Getting to Nazare by car is trivial. However, there are two ways – the faster one and the sightseeing one.
For option one, you must choose the A8 toll highway. The cost of the trip will be 8 euros (gates, via toll), and the travel time is about an hour and a half.
If you have more time and want a good tour of the Costa de Prata, I recommend taking exit 14 on the A8 and visiting Peniche, a small fishing town and guardian of the Berlengas archipelago, and now a surf town with powerful waves and the lovely Cape Carvoeiro. For a second stop, you can choose Foz do Arelho hiding one of the most beautiful beaches on this side of Portugal, and as a last stop I strongly recommend São Martinho do Porto.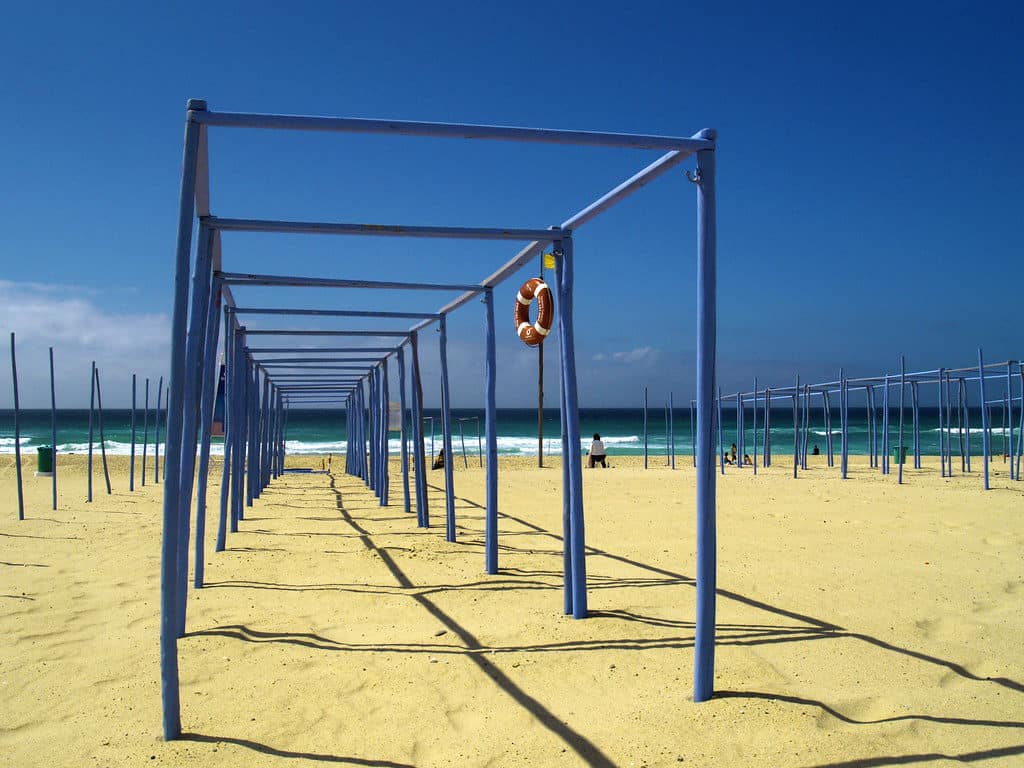 Foto: Rui Ornelas