Diogo Cão was a Portuguese captain, navigator, sailor and explorer. During his two expeditions, he charted the coast of West Africa and established settlements in what is now Angola. He was also the first European to discover and enter the Congo River, earning him a name as one of the most important sailor-explorers of the 15th century.
Diogo Cão was born around 1450 in Vila Real, Portugal. He was the illegitimate son of the royal family of nobleman Goncalves Cão. He married and had four children, Manuela Cão, Pedro Cão, Andre Cão and Isabel Cão. He died in 1486 during his second expedition to Africa.
Diogo Cão's first expedition
Around 1482, King John II of Portugal commissioned Diogo Cão to explore the African coast south of the equator. Diogo Cão set out on an expedition with ships filled with stone pillars engraved with Portuguese royal coats of arms and crosses of Christ. The stone pillars, called padrão in Portuguese, were to be placed at each newly discovered location so as to facilitate subsequent voyages. On his first expedition, Diogo Cão discovered the mouth of the Congo River (most likely in August 1482), which he marked with a stone column erected at Shark Point. The column, though damaged, still stands at that spot today.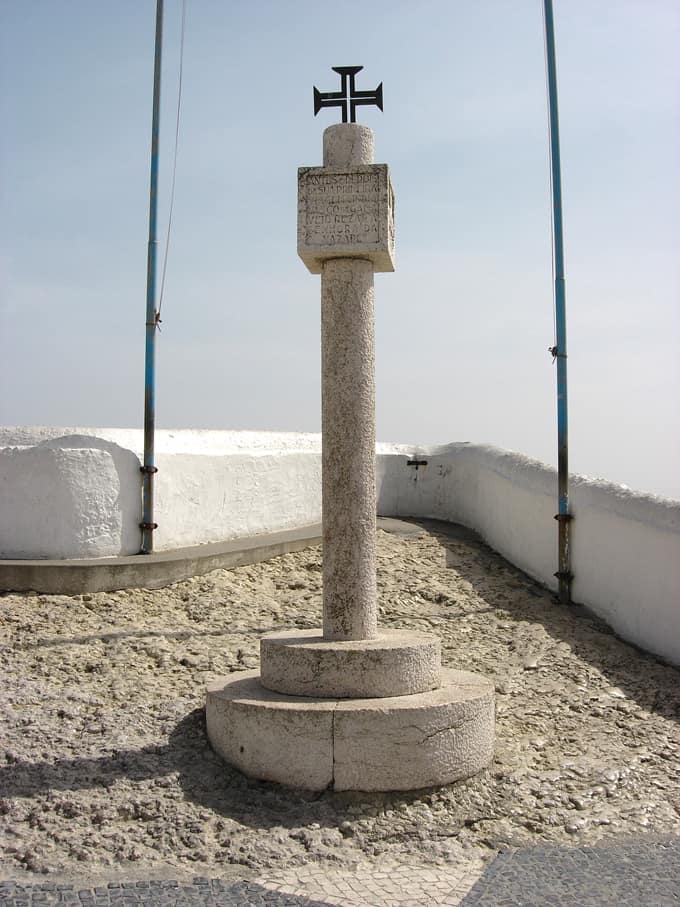 Stone Padrão erected by Portuguese at exposed sites
Diogo Cão climbed up the Congo River, where he began trading with the people of the Bokongo kingdom. He sent four Portuguese crew members to meet with the tribe's king, and retained four natives himself as Congolese ambassadors to the Kingdom of Portugal. He then sailed back into Atlantic waters to sail along the coast of present-day Angola. At the end of the first expedition, Diogo Cão erected a second post at Cape Saint Mary. The expedition ended on April 8, 1484, when Diogo Cão returned to Lisbon. King John II made him a knight, granted him a coat of arms of nobility and asked him to go on another expedition to return the four companions left behind in the Congo.
Second expedition
Diogo Cão's second expedition took place between 1484 and 1486, with the explorer returning to the Congo and putting ashore two more padrão (the first at Cabo Negro, the second at Cape Cross). Diogo Cão climbed up the Congo River to the port of Matadi, where in October or November 1485, near the waterfalls, he left an inscription carved on stone that testified to the location of his trek: "Aqui chegaram os navios do esclarecido rei D. João II de Portugal – Diogo Cão, Pero Anes, Pero da Costa." ("Here arrived the ships of the enlightened King John II of Portugal – Diogo Cão, Pero Anes, Pero da Costa.")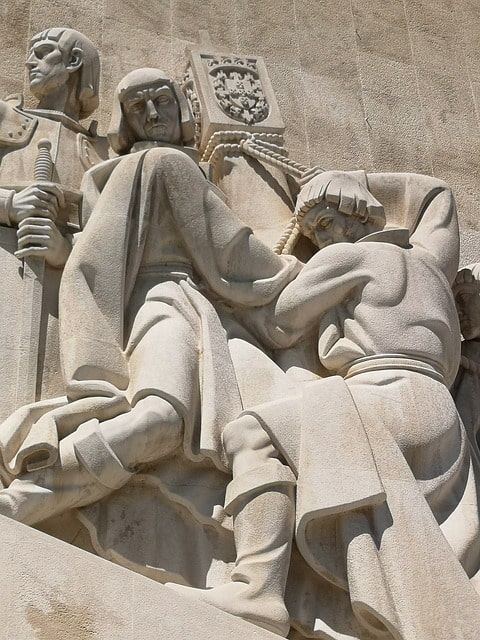 Diogo Cão most likely died at Serra Parda in 1486, as confirmed by navigators' reports and maps of the expedition. A map of the coast by Henricus Martellus Germanus published in 1489 shows a stone pillar erected near Serra Parda with the inscription "et hic moritur" ("and here he died"). Venetian cartographer Pietro Coppo confirmed this theory of Diogo Cão's place of death in 1520.
Diogo Cão posthumously
Diogo Cão's discoveries accelerated the Portuguese exploration of the sea route to India. Among others, Vasco da Gama relied on his maps in his voyage. A square named after him has been built at Diogo Cão's birthplace. In its center stands a bronze statue depicting the figure of this sailor and explorer. In 1999, an underwater hole located off the southern coast of Portugal in the Gulf of Cadiz was named after Diogo Cão (Diogo Cão Hole). The figure of Diogo Cão is also on the monument to explorers in Belem.
Photo of padrao in Nazare comes from Wiki